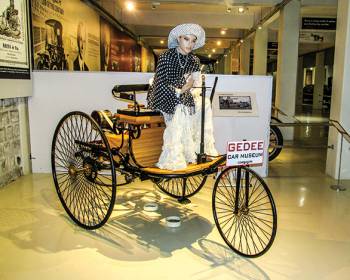 The tour starts with your pick up from the hotel or residence at your preferred time slot.
You will begin your journey to Coimbatore which is about 350 KM from Bangalore.
On the way, if you take a route via Somanathpura then you can visit Chennakesava Temple, which is one of the finest Hoysala architecture and soak in the history related to it.
After the visit, continue your journey and arrive at Coimbatore and you can visit some of the places as suggested below:
Marudamalai temple: A temple dedicated to Karthikeyan and is considered to be 1200 years old.
Gedee Car Museum: You can find the cars manufactured in Britain, Japan, France, Germany and America under one roof.
VOC Park & Zoo: It is a zoological park with an aquarium and it also has a model of Dinaousar.
After the day's tour, you will be dropped back to the hotel in Coimbatore.