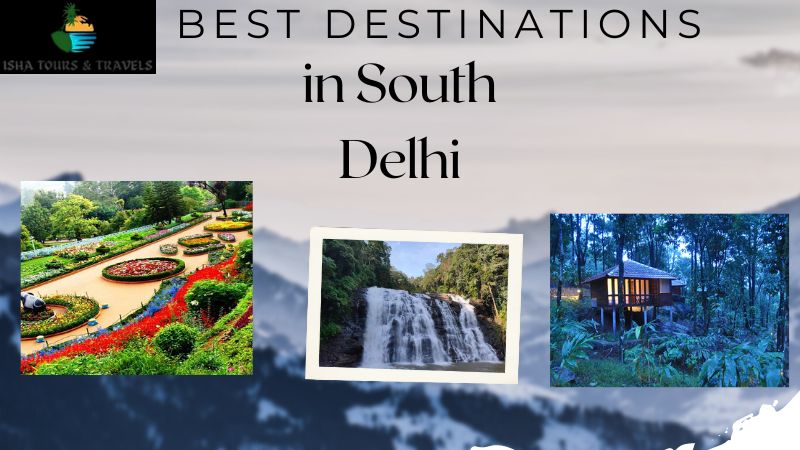 Whenever we talk about our honeymoon, a lot of fantasies appear in our minds. But what matters the most is none other than the place where we go with our partners to spend quality time. Where many people opt for foreign tours for their honeymoon, a decent number of people prefer India.
Both the northern and southern regions of India have numerous travel spots and they all are undoubtedly mesmerising. Ooty is one such place. Situated amidst the Nilgiri hills, Ooty is also famous as Udagamandalam. It is a very popular hill station in the Indian state of Tamil Nadu which witnesses a crowd of countless tourists every year.
Many of us don't know that Ooty served as the summer headquarters of the British East India Company during the pre-independence era. Eye-soothing tea estates, intense waterfalls, airy lanes, and picturesque valleys make this place a must-watch for all couples. Along with all these, this place's beautiful architectural beauty makes it one of the best honeymoon destinations in South India.
But if you are thinking about what places to visit in Ooty and what would be the best time, then keep reading. This is because we are going to discuss the most interesting places in Ooty that you should surely visit while conducting an Ooty tour. With these spots, we promise that you are going to have a superb Ooty tour.
Avalanche Lake
The first tourist attraction of Ooty is Avalanche Lake which is located almost 28km away from the city. It is said that this lake is developed during the 1800s. The Avalanche Lake is popular among tourists for trout fishing. You can collect the required tools from the nearest trout hatcheries. Apart from fishing and scenic natural views, this place is adventure enthusiasts' heaven. Because you can conduct treating, rafting and camping in mountainous areas like Upper Bhavani
Ooty Lake
When you are visiting Ooty, how can you avoid the famous Ooty Lake? Your Ooty tour would be incomplete if you do not visit this place. Nestled amidst the heart of the city, Ooty lake is created artificially for conducting fishing. The most exhilarating part of the Ooty lake tour is the boat ride.
You can enjoy a boat ride on the serene waters of this lake accompanied by breathtaking views. You can buy locally handcrafted items that are sold in the shops near the lake. For all these reasons, Ooty lake is considered to be one of the best honeymoon destinations in South India.
Ooty Botanical Garden
The next place on the list of Ooty must-visits is Ooty Botanical Garden. Developed and maintained by Tamil Nadu Horticulture Department, this place spans over 55 acres of land. Ooty Botanical garden has five different sections. Such as Lower Garden, Fern House, Italian Garden, nurseries and conservatory. The main attraction of this place is the 20 million-year-old Fossil Tree Trunk. Every year a summer flower festival takes place at Ooty Botanical Garden which is worth visiting.
Ooty Deer Park
If you are an avid animal lover and are willing to see a wide variety of deer species, then Deer Park is the ideal place for you. Deer Park is located at a distance of 2km from Ooty Lake. You can see rare species of deer like Sambhal and Chithal here. Founded in the year 1986, Ooty Deer Park spans over 22 acres area. This place is not a famous wildlife sanctuary in Tamil Nadu but in the entire of India. So if you are planning an Ooty trip, surely visit Deer Park.
So these are some noteworthy places in Ooty which have great significance in the entire tourism scenario of the town. There are so many other visit-worthy places like Doddabetta Peak, Kalhatty Waterfalls, Kamraj Sagar Dam etc. Always ensure that you are touring with a reputed tourism brand while visiting Ooty.