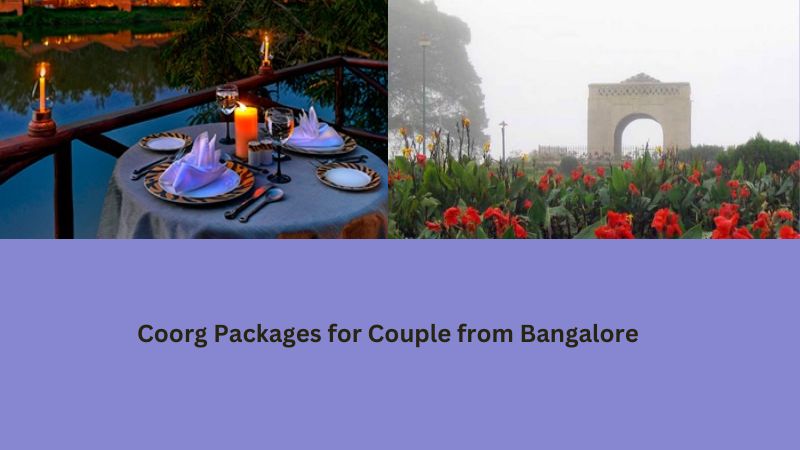 Coorg Packages for Couples are available for couples who are looking to plan quality holidays with each other.
Coorg, also popularly called Kodagu, is situated in the southwest part of Karnataka (India). Located on the Western Ghats, a mountain popularly known for its natural beauty and biodiversity, It is about 250 kilometres southwest of Bangalore. It is well connected by road from Bangalore and other adjoining cities. The area is renowned for its cool climate, lush greenery, coffee plantations, and picturesque landscapes. There are different holiday packages available for families and couples.
If you are searching for a romantic getaway or even a perfect place to go for your honeymoon, Coorg Packages for Couples is a wonderful choice. Planning out holidays with your partner helps add more energy to a relationship.
Here are some activities and attractions you might wish to consider when planning your Coorg package:
• Abbey Falls: Now, you can visit the amazing waterfall situated in the middle of the spice and coffee plantations. It is a perfect spot to enjoy the eye-catching view and hum of cascading water.
• Dubare Elephant Camp: It's time to get up close and personal with elephants at this camp. Now, you can participate in different activities such as feeding, bathing, and even riding the giants.
• Talacauvery: It is known as the origin of the River Cauvery and a noteworthy pilgrimage site. One can visit the temple and enjoy the eye-catching views of the hills.
• Nagarhole National Park: Get on a wildlife safari in the national park, celebrated for its diverse flora and fauna. Here, you can easily watch tigers, elephants, and various bird species.
• Raja's Seat: It is one of the popular viewpoints that were earlier famous among the Kodagu kings.
• Coffee Plantations: Take a relaxed walk through the perfumed coffee plantations, learn about the coffee-making procedure, and savour freshly brewed coffee.
• Madikeri Fort: Travel around this chronological fort built by the Kodagu kings, which now houses a museum showing artefacts and photographs showing the area's history.
• Namdroling Monastery: Settle down for a visit to this Tibetan Buddhist monastery, also recognised as the Golden Temple, and observe the splendour of its architecture and peaceful atmosphere.
The above-mentioned points are a few highlights, and there are many more attractions and activities to explore in Coorg. If you are looking for Coorg Packages for Couples from Bangalore, consider the duration of your stay, accommodation choices such as resorts, homestays, or hotels, the arrangement of the transportation, and any definite preferences or interests you have as a couple. One can reach out to travel agencies, and tour operators, or check online to discover the Coorg package that caters to your needs and budget.
Coorg Packages for Couples will surely help you spend quality time with your loved one. Contact a reliable and trustworthy travel agent who can understand your travel needs. Before starting to look, you should first look into the budget.