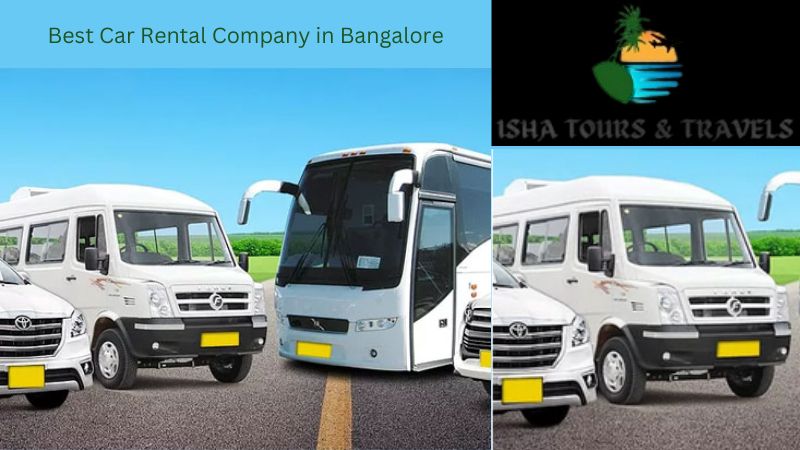 Self-drive rental vehicles are a great choice if you're arranging a trip with friends or family and want to explore a new area. By choosing this choice, you can travel comfortably while saving a sizable sum of money—something you rarely get all at once. Many tourists are concerned about selecting a car rental business that provides superb self-drive car options and top-notch facilitation with many other aspects.
What factors should I take into account when selecting a vehicle rental agency from the numerous car rental agencies?
The following are the most important elements to take into account if you're having trouble deciding on the best Car Rental Company:
Number of Travellers
Before making a reservation, you must be certain of the number of passengers who will most likely be riding in the rented vehicle. For instance, renting a six-seater car for just two people is unnecessary because it will cost more. To ensure maximum comfort, you can always reserve two distinct six-seater cars if two families are travelling together.
Always look into the types of vehicles they give when choosing a car rental agency. Without doing your research, shortlisting and booking could result in unneeded issues, particularly if your car hire company is unable to supply the necessary number of vehicles.
Positive Customer Review
The next crucial factor to watch out for while looking for the best Car Rental Company is a positive public evaluation. The website of the car rental business is one place to look for reviews. Many businesses have sections for client reviews.
From there, you can learn more about the car service, the price range, and the different makes and models of cars that the business offers. If more than 80% of reviewers express satisfaction with the services, you should unquestionably choose this car business.
Get Personal References
Bad customer encounters occasionally occur because of the fault of the customer. Customers occasionally fail to return the car on time and must pay an additional fee; however, the car rental business cannot be said to have provided poor service in this instance. As a result, you must carefully study the reviews.
Asking your friends and co-workers who frequently hire self-drive cars from such companies is another suggestion for picking a car rental company. You should move forward with a business if you receive more than 80% positive verbal reviews for it.
Flexible Pick-Up and Drop Rules
Choose a car business that lets you designate different locations for the car's pickup and delivery. The requirement that the pickup and drop-off locations must match in some car rental companies frequently causes problems for customers, particularly when their pickup and drop-off locations differ.
Therefore, always go with the rental vehicle agency that gives you the freedom to choose the location of your pickup and delivery. No additional fees are depending on the distance for pickup or delivery because the pickup and delivery of the cars are always free.
Offers and Discounts
Pick a car rental business that offers promotions or special rates on special occasions. When travelling or for special occasions like weddings or parties, people employ private cars. As a result, you can anticipate receiving special discounts from the business for making your reservation at that time. Bulk discounts frequently persuade people to reserve vehicles for multiple families.
These are some of the points that you should keep in mind while looking for the Best Car Rental Company in Bangalore.