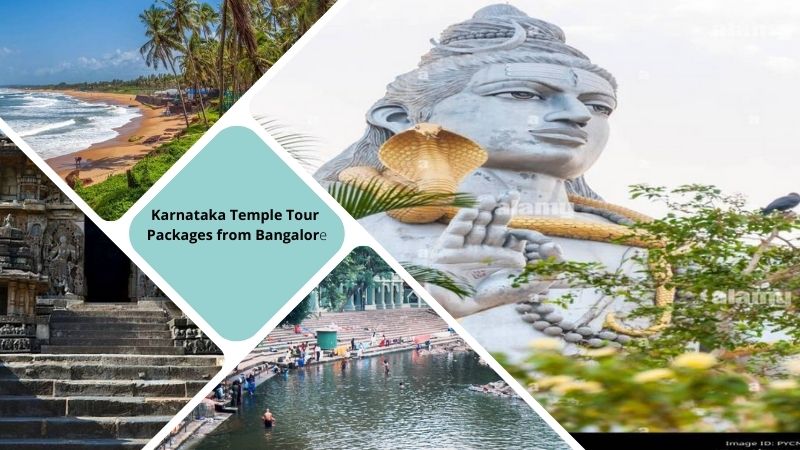 Karnataka is a state in southern India with a rich history and cultural treasures. Numerous historic temples in the state are renowned for their exquisite architecture and spiritual significance. The majesty of the state's temples may be seen while exploring the immense cultural variety of Karnataka. You can do this through Karnataka Temple Tour Packages from Bangalore.
Trips to Karnataka temples may provide visitors with a unique and memorable experience. They give visitors the chance to delve into the state's rich ethnic heritage. They can experience the friendly hospitality of the Karnataka people.



The following are the characteristics that distinguish Karnataka Temple Tour Packages:
Planning Becomes Easy -
For first-time visitors to Karnataka, organising a temple trip might be intimidating. There are various temples to visit, and each has a different admission price, opening hours, and dress requirements. Finding acceptable lodging and planning transportation may both be difficult.
Thankfully, Karnataka temple tour packages handle all the preparation and logistics. This allows visitors to take pleasure in a hassle-free temple tour.
Transportation, lodging, entrance fees to temples, and the services of a knowledgeable tour guide are frequently included in tour packages. Depending on the schedule, some packages could also include meals and other activities.
Cultural Immersion -
You can fully immerse yourself in regional culture and customs. It is one of the most important advantages of going on a temple tour in Karnataka. Visits to temples can offer insightful understandings of the history, beliefs, and practices of Karnataka. Temples are a vital component of the state's cultural legacy.
Numerous Karnataka temple tour packages involve cultural events like cooking lessons, traditional dance shows, and handicraft exhibitions. This allows visitors to acquire knowledge more about the state's rich ethnic heritage.
The temple trip may be made more memorable and delightful by participating in these activities. It can also offer a more immersive and genuine travel experience.
However, even low-cost packages are a great deal. It's because they include travel, lodging, entry fees to temples, and the services of a knowledgeable tour guide. Tourists may save their precious time while still getting a thorough and entertaining temple visit by choosing a tour package.
Things To Look For:
There are a few considerations to make while organising a Karnataka temple trip to guarantee an enjoyable experience. Here are some points to remember while selecting your Karnataka Temple Tour Packages from Bangalore:
●

Itinerary -
The tour schedule ought to be considered first. Find a trip package which involves visits to both the top temples in Karnataka and the most popular tourist attractions. Check that the schedule accommodates your preferences and gives you adequate time to tour each temple.
●

Guide -
Guide services should be the next item you search for. Having a qualified guide who can explain the history, design, and spiritual importance of the temples is always beneficial. To achieve maximum value out of your temple visit, seek out a tour package which includes guide services.
●

Transport -
When organising a tour of Karnataka's temples, transportation is a crucial factor to take into account. Find a tour package that offers safe and comfortable transportation to each temple. To get the most out of your temple visit, be sure the transportation is dependable and prompt.
In summary, Karnataka temple tour packages provide a distinctive and worthwhile travel experience. These packages are a wonderful option for anybody wishing to discover Karnataka. It's because they provide a range of temples to visit.