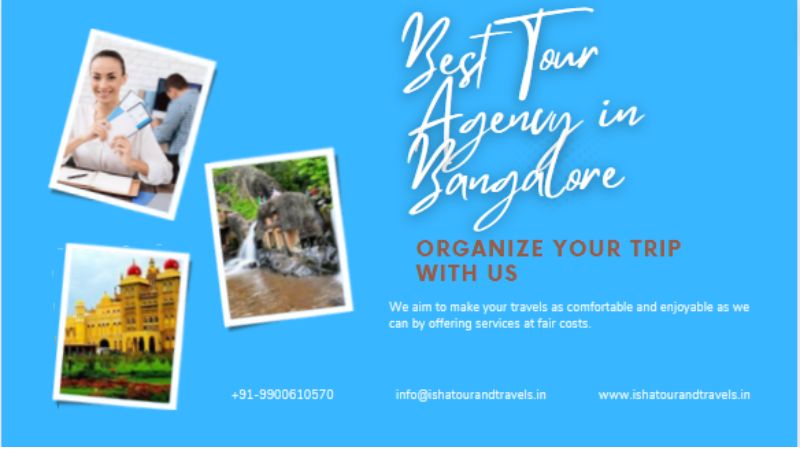 Officially called Bengaluru, it is the capital city of Karnataka and India's third most populous city. It is India's largest IT exporter and has many large software companies. Companies such as Infosys and Wipro have established their headquarters in Bangalore.
This is why Bangalore gets the name of the "Silicon Valley of India". Bangalore enjoys a pleasant and comfortable climate throughout the year. This is because Bangalore is situated 3000 feet above sea level.
Popularly called the "Garden City", Bangalore is the country's major cultural and economic hub. Bangalore is a fast-growing and happening city, full of opportunities, and it is unavoidable. If you are looking to travel to Bangalore, then you must visit the following:-
Bannerghatta Biological Park & its Wildlife Safari:
It can get very tiring to see wild animals in cages. But if you want to see these majestic beasts in their natural habitat, then Bannerghatta is your place. Now you get to enjoy the magnificence of these spectacular creatures enjoying freedom.
You must book the best Tour agency in Bangalore to go inside the park. You will see these animals in iron-grilled buses with camera gaps to take pictures. If you are lucky, you can observe the herbivores and catch a glimpse of a tiger. You should definitely go for it.
Go Bird-watching at Ranganatittu Bird Sanctuary:
Ranganathuttu is just 2km from Srirangapatinam town, close to Bangalore, and this area is a birdwatcher's paradise. Many species use this sanctuary as a breeding ground. Many species migrate from Siberia, North America, and even Australia to breed here.
Ranganathuttu bird sanctuary is one of the largest sanctuaries for birds in India. If you are a photographer, this is the place to be. For the best captures, you have to visit in winter.
The Innovative Film City at Ramanagara:
A small rocky village approximately 50km from Bangalore is a prominent film location. Many famous movies get shot in this location. This is also a great place for people looking for adventure.
Rock climbers from across the country visit Ramanagara regularly to go on expeditions. Small lakes and temples of various deities are on the top of certain hills. The cool, dry months of the year are ideal for visiting this place.
Wine Tasting Experience at Grover Vineyards:
If you book the best tour agency in Bangalore, you can enjoy the finest nightlife experience in Bangalore. Not only do you get the best wine but a convenient socialisation spot as well.
You can enjoy the great food and beverages under the open sky at the outdoor seating. Grover also allows you to visit their vineyards and see the wine-making process first-hand.
The Various Shopping Hotspots In Bangalore:
Koramangala is the place to be if you want to shop in Bangalore. There are commercial streets and large shopping malls all across the city.
You get to purchase fashion wear and accessories as well as luxurious jewellery. You also get an array of restaurants serving different cuisines to satisfy your taste buds.
So if you want to come and relax in style, Bangalore is your calling card.