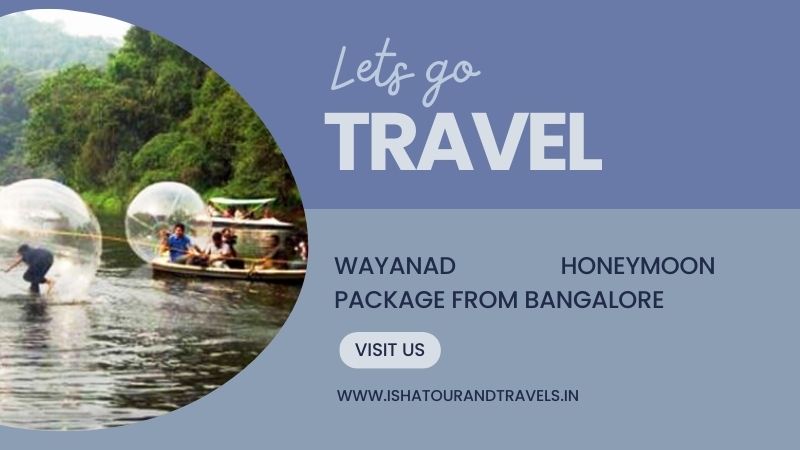 It would not be incorrect to say that travel is a great way of keeping stress away. Whenever you feel stressed, just do one thing, take a tour of your favourite spot. It can be anything, either hill stations or seaside beaches. From verdant snowy peaks and sublime waterfalls to the serene beauty of the beaches, a trip can offer you anything. What you need to do is to select a proper place where you can enjoy yourself without any periphery.
So always choose a spot where you can witness the real side of nature. A place that can offer you both inner peace and excitement. A place where you can breathe fresh oxygen. A place which is no less than a paradise on earth. So if you also are willing to experience a travel journey that is worthy of remembering, choose Wayanad. For those who don't know where Wayanadis situated, let us tell you that Wayanad is a major tourist attraction in Kerala.
Situated amidst the exhilarating Western Ghats, Wayanad has been quenching the thrust of countless travellers. This is because the place is full of majestic green landscapes. The weather in Wayanad is absolutely pleasant for most tourists. The place not only boasts of an incredible natural ambience but is also a heaven for adventure addicts. The major USP of Wayanad is this place is ideal for solo tourists, couples, families and anyone else.
But if you are going to travel to Wayanad for the first time, there are very things that you should surely be aware of. Since Wayanad is a hill station, always take adequate clothes, medicines, accessories and safety gigs while travelling. Any reputed Wayanad honeymoon packages from Bangalore can offer detailed information on this topic. Below are the top places in Wayanad that every traveller should visit while travelling to this amazing hill station.
Meenmutty Waterfalls
The very first tourist destination in Wayanad that everyone should visit is Meenmutty waterfalls. This is an ideal place for those who believe nature has no boundaries. In the entire of Kerala, this place holds special significance. This is because Meenmutty waterfalls is a place that offers pure bliss to people of any age group.
Meenmutty waterfall is a three-tier waterfall which is almost 1000ft long. But to enjoy the scenic beauty of this waterfall, you need to trek a 2km path amidst the deep jungles. Meenmutty waterfalls remain open every day from 9 am to 5.30 pm. The ticket price for an adult is 30 rupees and 15 rupees for children. The best time to visit this place is from May to October.
Chembra Peak
The next notable location in Wayanad is undoubtedly Chembra Peak. Being the highest peak of Wayanad, Chembra Peak offers the nature-lovers its phenomenal magnificence. From this peak, you can enjoy a breathtaking view of the entire Wayanad, Malappuram and Nilgiri. The height of this peak is almost 2100 meters from the sea level. Though this peak can be explored by anybody, it's perfect for adventure enthusiasts.
Verdant greeneries, a heart-shaped lake and decent Wayanad honeymoon-packaged fauna are the main attractions of this place. You need to pay a sum of 20 rupees as an entry fee to this place. Anyone can explore this peak within 3-4 hours from September to March. But for that, you need to seek written permission from the Meppadi forest department. Choose any reputed tour organizer to book a decent Wayanad honeymoon package from Bangalore.
Wayanad Wildlife Sanctuary
If you are willing to witness the wildlife side of Wayanad, Muthanga or Wayanad Wildlife Sanctuary would top the list. Home of almost hundreds of animals, birds and insects, this place is no less than a treat. Situated in the Western Ghats, this place can help you have a glimpse of hundreds of endangered species of tigers, elephants, bison, deer etc.
So, these are the top 3 places where you should surely visit when you are on your honeymoon. Explore Wayanad on your honeymoon and we would surely tell you that your trip is going to be worthy of remembering.